Lessens the Pain of
Parental Loss for Children
There will be brighter days ahead...
The Keep Moving Forward Foundation (KMFF) recommends resources and services that help children heal and navigate the grief process caused by the death of a parent.
Serving the East Valley, Arizona
The mission of KMFF is to provide support for children, from infants to 25 years old, who've experienced the death of a parent.
Witnessing the trauma and consequences of parental loss for my children, my brother's children, and other children in our community at various stages of development highlighted a critical need. It was clear that without adequate support and counseling, grieving children aren't equipped to handle emotional and mental stress that comes with bereavement.
Children of every age often grieve parental loss in silence because they struggle to:
Understand their circumstances
Process their grief
Express their emotions
That's why KMFF provides suggestions and referrals for the tools, resources, and services that matter for grieving children, teens, and their families:
Online resources
Books and workbooks
Activities
Coping strategies and skills
Support groups
Counseling
Each child is unique, but they all need our attention and support. Here are a few suggestions for caring adults.
Open channels for candid and honest communication; make sure the child feels heard.
Validate their emotions; acknowledge their feelings and confirm it's "okay" to be sad, angry, confused, etc.
Nurture supportive relationships to increase connections and eliminate isolation.
Maintain routines and predictability for each child.
Encourage children to remember and celebrate positive memories for a sense of continuity and connection.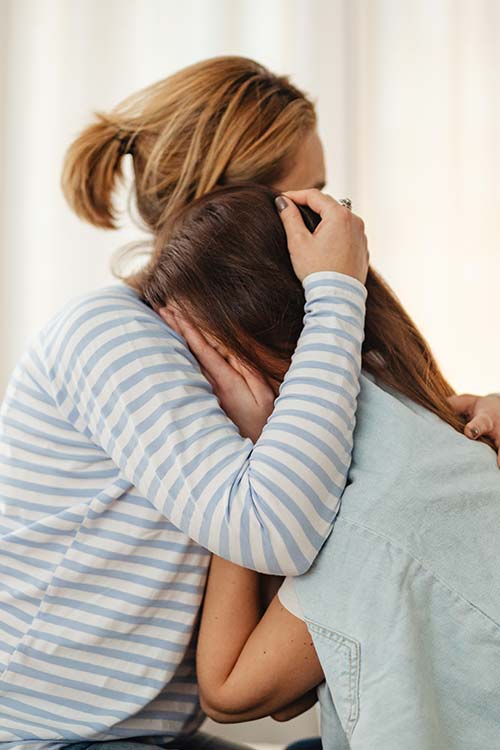 Learn more about resources we have available.